Interviews
::
Interview with Eloa Vadaath
Interview with Eloa Vadaath
There are so many bands currently, in the broad musical sphere that became Metal, that we always are facing the risk of missing some number which, in a almost total anonymity, are talented and innovative.
This is the case of the Italian band
Eloa Vadaath
which just released his first album, A Reminiscence Of Infected Bare Wonderlands, delivering an avant-garde Metal, with a thousand influences and a baffling complexity. Marco Paltanin, guitarist and vocalist of
Eloa Vadaath
, has kindly let us know more about this particular universe in the following interview...
Metalship : Hi Eloa Vadaath! First of all, could you tell me a little more about the creation and the career of the band until today?
The band was born in 2006 as a studio project of Marco and Riccardo. It was meant to be a black metal experience but the first demo "Coalesce" shows a direction more experimental, where large contaminations from prog, classical music, folk ambient and many others are equally important. With
the gathering
of Nicolò and Mirco their sound evolves, incorporating even more influences from Gregorian chant, ethnic/tribal sounds, instrumental medieval music and so on, never renouncing at the same time their concrete metal root.
In 2008 they remaster their demo and play several live venues, verifying a good appreciation from different kind of audiences from the most extreme to the melodic and progressive oriented.
Their debut album is recorded between September 2008 to april 2009 and mastered by Luigi Stefanini (
Dark Moor
,
White Skull
and many others) at New Sin Studio. It is published on West Witch Records and out from 31-03-2010.
Metalship : "A Bare Reminiscence Of Infected Wonderlands" is your first LP, a disc which was recorded under very particular conditions. Could you go back to these days, and what do you remember of it?
We wanted our cd to sound powerful but also warm and natural. We definitely wanted it to be unique. When we had the opportunity to enter a forsaken XVIIth century monastery for 6 or
7 months
, we took the chance immediately! When you are bound to the precise acoustic properties of the place you are recording in, you take all advantages and disadvantages but certainly you'll produce something that will be unique because no other place will sound like this.
We worked there all day long for 6 months (plus minor recording sessions before and after this period) and it has really been like living there all together as some lucky old band used to do in the past. A real, unforgettable experience of life that gave us a lot also as a band in terms of musical feeling.
The place was absolutely creepy anyway! Imagine a sort of New Orleans' old manor with a monstrous creaking gate of iron, weeping willows, a spoiled little fountain, semi-opened windows from unknown rooms and a bell on the roof! Not nice at day… and damn scary at night! The keeper of the monastery was happy of providing us with all the strange tales surrounding the building… and obviously we soon started to hear and feel ghosts! We had so many "experiences" with them that one day some of us placed mics upstairs (where they should not have gone, to tell the truth, for dangerous conditions of the old stairs and walls) and we recorded all night in search of any electronic voice phenomena. We still have the full file from that night and… could be that we "masked" something we recorded in that occasion somewhere inside the cd. We never know :)
Metalship : This disc appears to have required a long time and a hard work. How do you feel when he has just been released, and what do you expect exactly of it?
We are really happy to know that we'll be able to share more effectively our music with anyone who could potentially like it, since our label is working on proper distribution. We don't expect big selling volumes but we hope many others will appreciate our cd the way we value it!
Metalship : Your songs are varied and undeniably complex, with a clear metal background, but influences extending to classical music or Indian ethnic music. How would you describe your musical universe in a few words? What are the bands and artists that are the most inspiring for you today?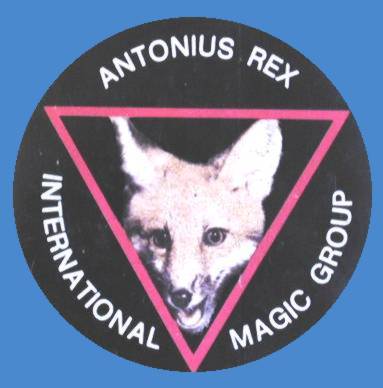 We love to play metal but we are inspired by a lot of different music. Genres are useful to define a "dress" and help to give coherence but shall not become dogmatic and should never be a limitation for inspiration. We look for a sort of total music; not a pout-pouri without sense but a defined sound able to recognize its inspirations and adapt them so that they find a natural place in the composition style. Some of the bands and artists that inspire us are certainly
Sleepytime Gorilla Museum
, The Mars Volta,
Dream Theater
, Peter Gabriel,
Opeth
, Death,
My dying bride
, Irish music in general,
Blind Guardian
, and the master Antonius Rex.
Metalship : Another thing that impressed me is your artwork, which is mystical, surprising and well-done. Who made it, and how could we interpret its symbolism?
One day of september 2007 I was visiting a showroom of visual arts with works made by young talents. I was absolutely captured by two paintings in particular: they were technically modern but seemed to me to carry something deeply archaic, archetypic, similar to tarots. I understood that this was exactly what I was thinking for our cd (we were still ending compositions at the time). The name of the girl who made those masterpieces is Lisa Menon. I soon contacted her and she accepted to let me chose the best to adapt for the cd. From that works then, the graphic who cured the layout and paging created the cover. Last but not least, Sara Calvo (which had previously created our logo) designed that magnificent frog-like monster that we can now see in the inlay card and on the cd itself.
Concerning symbolism: the cover mainly represents an alchemical allegory. The two humans united before a liquid door mean the two chemical elements solving and coagulating in a bath of « philosopher's water »
under
the action of the sun and the moon, both fundamental to realize the « opus ». Considering all the booklet in general, humans are mostly ambiguous on a sexual characterization level and that contributes to the alchemical sense of androginy and « opposites uniting ». Another important thing is the seed that takes the place of the whomb and of every articulation, signifying that the same
process
can be made inside man and that the stone « is what it was and will be what it is »
Metalship : Besides this artwork, the title of your album, the band's name and your lyrics bring more to the conceptual and mysterious aspect of your approach. Do you think that the imagery and themes you tackle are shaping a complementary and essential vision to your music in itself?
Absolutely. Lyrics are not secondary for us. Nothing is. Every single aspect, from the booklet to the name of the band cooperates in conveying the sense and the feelings of our music. While our name means "He who sees and knows everything", the title of the album, as most of the lyrics in this cd, refer to the condition of man that the Hebrew call "Paroketh" in the tree of life as well as others call it "
Veil of maya
". It is the point in spiritual growth in which someone has to renounce to perceive this world as a different place instead of a real
manifestation
of the "higher one", a veil hiding the truth. It is difficult to lift it and most of us live unaware of it of unable to get over it; in other words, we live with the mere reflection of wonderlands that we can only experience as infected, surprising recalls we cannot explain to ourselves as they appear bare and undefined.
Metalship : Is it not it difficult to gain visibility and reputation when playing such an avant-gardist metal than yours?
Italy is a very difficult country for musicians in general. The problem becomes more and more huge when talking of metal, particularily when it is experimental. At the same time we noticed that, even when people are not familiar with the genre and its will to be avant-gardist, they mostly appreciate the general sound of the band. It's metal after all!
We know we could never be a "mass phenomenon" and we don't really aim to that… those who follow our music have taken the time to give it all chances to be understood and fully experienced. Far from a superficial listening of 30 seconds. That's the kind of audience we speak to.
Metalship : Have you ever felt the need to play something more simple and conventional, just for fun ?
Of course! We often take our "relax time" while rehearsaling: we cover a lot of songs just for fun and generally they are really simple and catchy. From a general point of view, we do not aim to virtuosity or technical challenge itself: you'd have noticed that our songs have complex structures and arrangements; that mirrors our composition style which is thoughtful more than impulsive. However we do not lose ourselves in endless spiraling solos or infinite instrumental parts just for the sake of technique. We try to put in our music what it really needs, no more no less.
When the soul of the song calls for an easy approach, we don't renounce to step back and play only what is necessary (think of "Elysian Fields" on our cd, for example). When the nature of a song only becomes alive with more speed, sense of urgency and so on, we try to fulfill the need of this nature. When it's about filth… as well we are not afraid to provide it (think of
the end
of 64 A.D – Le Flambeau)!
Nothing prevents us to make simpler compositions in the next future… or tougher, who knows?
Metalship : How do you see the future for Eloa Vadaath? Are you planning a tour, a new album?
Yes, we are working on the possibility of a tour (or mini-tour at least) for this summer/fall. We plan some Italian and hopefully European live occasions but for the moment nothing is sure. Venues will appear on our myspace page (
www.myspace.com/eloavadaath
) as soon as they are confirmed.
As for the new album: we have 3 or 4 well defined songs… talking about the general structure here because major arrangements are far to come for the moment. Some more songs are still just ideas to develop. We feel really animated by their general sound anyway! We plan to start pre-production not later than January 2011.
Metalship : Thank you for your answers. I let you the final words to conclude this interview.
Thanks for the opportunity of this interview and for appreciating our debut album! We hope to encounter more chances like this to promote our music. Hails!

added by Maczym, on April 12, 2010 for Metalship


(0)