Interviews
::
Interview with Imperium Dekadenz
Interview with Imperium Dekadenz
Imperium Dekadenz has just released its third album with "Procella Vadens", which develops a high fly atmospheric and melancholic black metal, leading us in a cold, nostalgic and haunting universe. A world of forests, solitude and mystery that reveals Horaz, singer and guitarist of the German band.
Metalship : Ave Imperium Dekadenz ! First of all, I have to confess I truly discovered the band with « Procella Vadens », which really moved me and aroused my interest. Could you come at the creation of the band and its career until today and what do you think of the progress you made ?
As I remember we founded it in the summer of 2004, during the Summerbreeze festival in Germany. We sat in my car in the morning, drank our third beer because it rained outside. So we decided to start a project together.
After Christmas 2004 we met us and recorded our first songs, which became the "Promo 2005". During 2005 we wrote new stuff and sent it to some Labels. We got a few offers and we decided us for Perverted Taste. In spring 2006 we released our first album which is called "…und die Welt ward kalt und leer". The reactions for this album were pretty good, so we decided to investigate in some more professional recording equipment. In summer 2007 we released our second album which is called "
Dämmerung der Szenarien
" in a more professional manner. The reactions were overwhelming.
We started to record a promo in spring 2008. This was the time when we got in touch with Season of Mist. Besides we started to rehearse with our live crew. The first concert was played in May 2009.
Metalship : One of your favorite themes, which by the way can be found in the band's name, is the Roman Empire. What does this historical period mean to you and what do you find fascinating in it?
We are generally interested in
ancient
history, not only the roman history. Well, the Roman Empire is attractive for us because it is an opposite of modern values, society and laws. You can also say it was the opposite of a Christian conviction. On
the other side
it is interesting how they managed their army with enhanced equipment and innovative tactics and strategies …and how they conquered the half of the known world over centuries.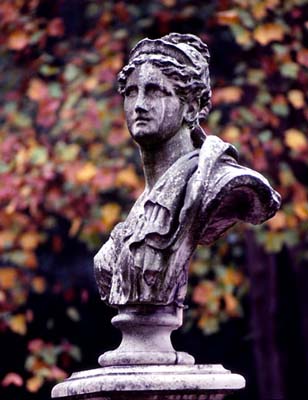 Metalship : I felt some "romantic" inspiration (I mean the artistic movement of the eighteenth / nineteenth centuries) in its disc, and I assumed in my review that your title "A la nuit tombante" could refer to a poem by Victor Hugo. Am I wrong?
There is no true or false in art. We had no intention referring to Victor Hugo. Our intention was to transfer you into a lonely stormy autumn night and to isolate you from your daily life. But please use your own images you got with this song that is the meaning of art.
Metalship : Continuing on your inspirations, what does musically inspire and move you the most (in metal but possibly in another genres)?
Yes, of course music is our main inspiration. But we have band favourites all over the genres. "The descent into Hades" was especially inspired by "Dead can Dance", we love Dead can Dance. As every artist we are inspired also by movies, pictures, books and emotions, formed by our personal experiences.
Typical for Black Metal we are also inspired by nature. We are grown up in the Black Forest (German: Schwarzwald) region in south-west of Germany. A region of many forests and mountains. This landscape was formed by Celtics, Romans and German tribes and it is impressive to be a kid in such a raw and gloomy landscape. This is certainly one of the main reasons why we started with Black Metal.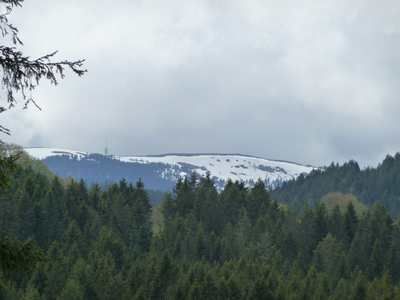 Metalship : Imperium Dekadenz's core is the duo-Horaz Vespasian. How much is implied each of you in the songwriting and the lyrics? Do your live musicians play another role than "simply" accompany you at your gigs ?
Both, Vespasian and me are totally equal involved into the song writing and recording
process
. We have our typical styles, so the basic structure is always influenced by one of us. But the other one always adds some new or better ideas. So a song improves step by step until the song is finished; having a typical
Imperium Dekadenz
atmosphere.
Our live musicians are not involved into the song writing and recording
process
. In questions for live acting, every one has a vote for it. Maybe we will involve them for a song ect. We will see what the future brings.
Metalship : Your compositions are quite long, with a dark, cold atmosphere which make them not very « approachable » at first. Are however the live performances important to you, or do you think they are just kind of mandatory ?
No, we are really looking forward to play live concerts. We want to experience those emotional moments our music carries on CD also on stage. You can become one with music, audience und your emotions. Not all of our songs are suitable for typical live acts, for example "A Million Moons". Such a song is better to listen lonely at home. Songs like "Ego Universalis" or "Lacrimae Mundi" have a more powerful or dramatic character. We will see how the reactions will be.
Metalship : I just saw you were recently annonced to play at the Wacken 2010. What do you think about the idea to take part to the largest metal festival in the world?
We had to laugh. Last time we were on Wacken (2004) we were normal guests and
Imperium Dekadenz
wasn't born. Wacken is a good possibility for us to play in front of an international audience without leaving Germany and finally it's a concert in northern Germany, where we haven't played yet. I think we will have a good time and we are really looking forward to visit that open air after such a long time.
Metalship : To return to your last album "Procella Vadens", this is your first release with Season Of Mist. Are you satisfied with this collaboration? What did it concretely change for the band?
We are satisfied with the work and the activities of the label. Gunnar Sauermann does a really good job for us. With SOM we have a worldwide distribution and better connection to international magazines and better connections generally. We stay totally free with our music, band designs, artworks and activities, the full spectrum of freedom a artist wants to have.
Metalship : Germany is famous for its rich, wide metal scene. What do you think about the musical landscape of your country? And what is your opinion about the French metal scene in comparison ?
Maybe the scene is stronger than in other European countries, but also in Germany, Metal is just little sub-culture. Today we have a lot of festivals and concerts in Germany where you can indulge the metal music. But it is difficult in Germany to get attention. We have an amount of bands projects and arrangements so it's hard to keep the overview.
I have to confess that I'm not really into the
French metal
scene. I think you have to visit concerts and festivals and you have to speak with the people there to get a good impression of it. Maybe we will get the chance for some experiences on a tour or concerts… I hope so!
Metalship : I leave you the final words to conclude this interview and possibly send a message to the Metalship's readers.
We hope to see some of you at Wacken Open Air or at another concert this year and also hope that you can enjoy the surreal world we built up with our art.
Morituri te Salutant
Imperium Dekadenz
www.myspace.com/imperiumdekadenz
www.imperium-dekadenz.de

added by Maczym, on February 3, 2010 for Metalship


(0)